About Mitoworld
Mitoworld is Malaysia's first no-code metaverse SaaS platform that allows users to create a metaverse within minutes. It is easy to use, customise, deploy and share. Powered by Virtualtech Frontier and backed by 500 Global and Blockchain Founders Fund, Mitoworld's platform is set out to become the go-to solution for brands and communities to explore exciting methods of brand expression in the metaverse.
Users can leverage Mitoworld to build sustainable online virtual worlds that can be long-term hubs for communities to gather and interact with each other. The metaverse can also be used to host virtual campaigns, events, educational courses and more as it promotes more engagement and provides an immersive experience.
The Official Metaverse
In conjunction with the global launch of the platform, the official metaverse of Mitoworld was published concurrently and open for all users to visit. The metaverse takes visitors on a journey to get to know about Mitoworld and also experience other virtual spaces owned by their partners and creators. It also showcases how one can utilise the metaverse for a launching event of a product or brand.
The Experience
*At the time of writing, the Blueprint used for the official metaverse has yet to be released for Mitoworld users to utilise. Stay tuned for it!*
When users enter the metaverse, they would have a choice on which custom avatar to use. There is also a directory available where users can refer to for easier exploration.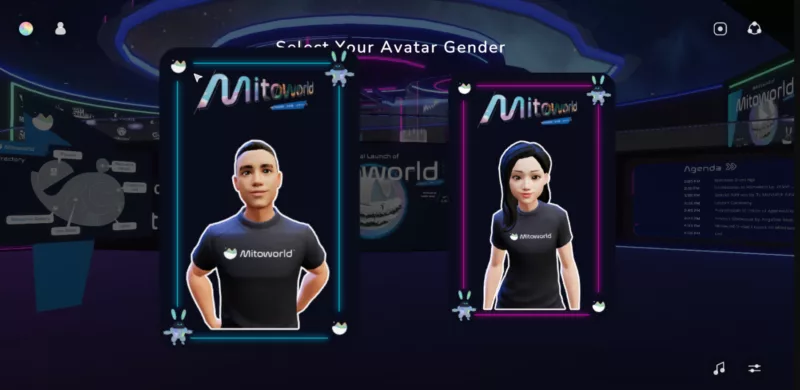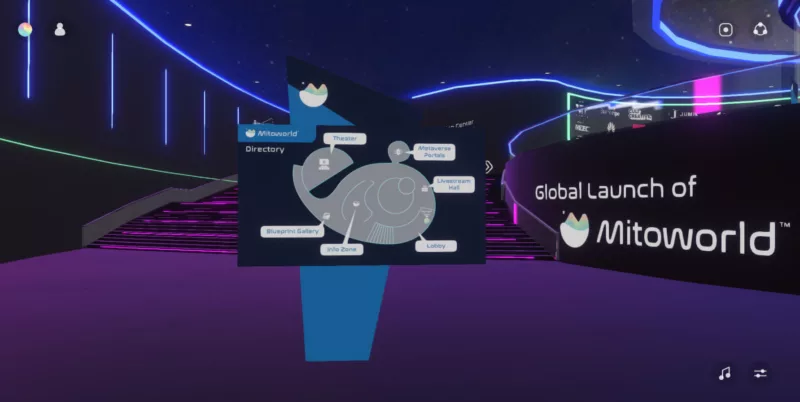 There are loads to explore in the metaverse and users can interact with various content. With a large Blueprint such as the one used for this case, it would be beneficial to have arrows to help with user navigation to help improve user experience.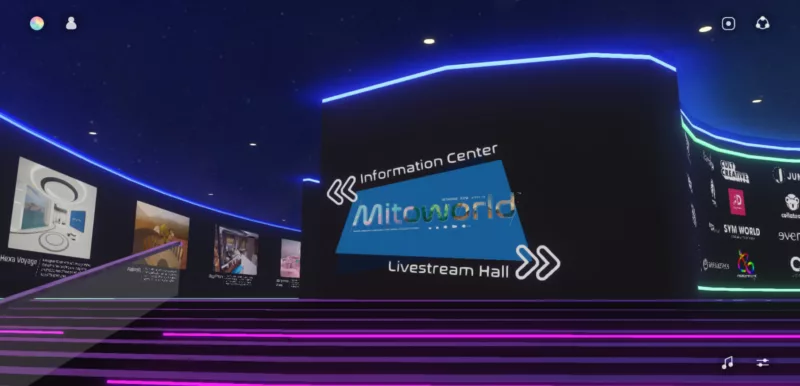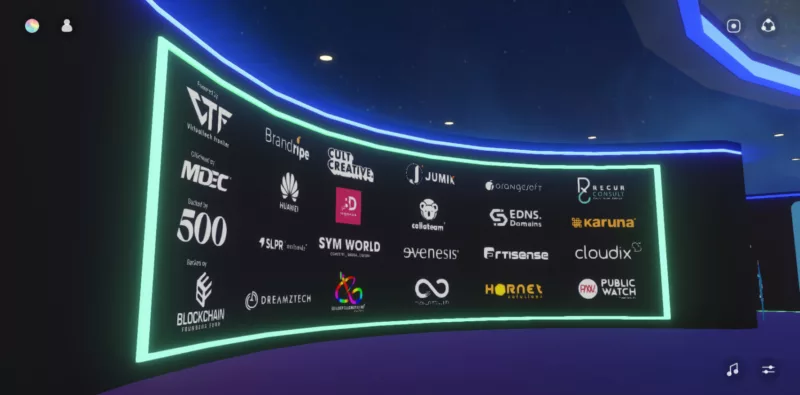 Storytelling becomes easier and more immersive as users can instantly visualise with the help of animated 3D objects, interactive visuals and videos, prompting them to explore further to see what else is interesting in the virtual space. The story behind Mitoworld was laid out in a flow from the inception of the platform to the birth of the official mascot, taking users on a introductory journey.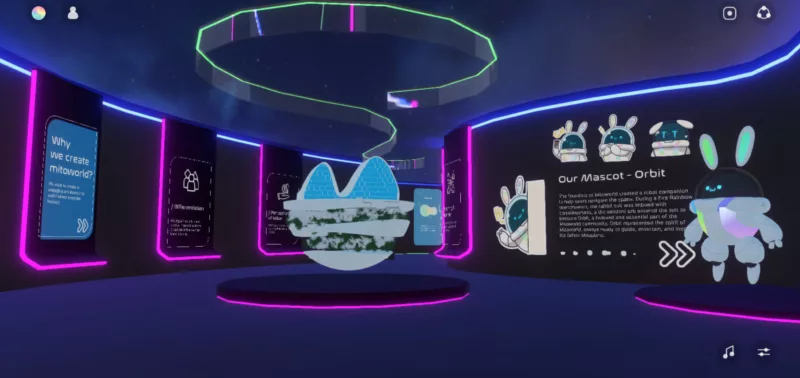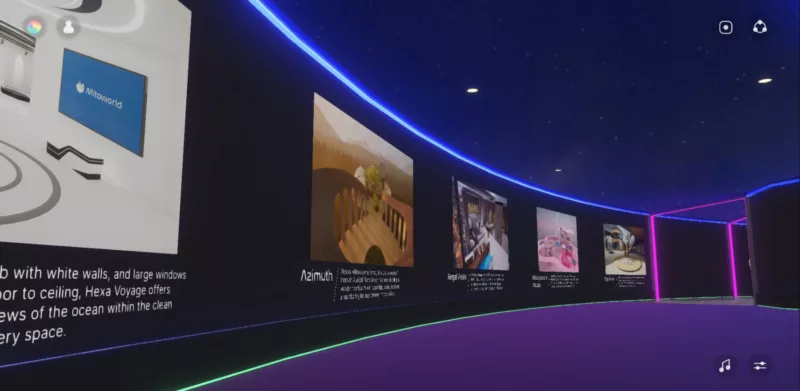 With a lot of content available in the metaverse, it is also important to integrate touchpoints to encourage user engagement. In Mitoworld's metaverse, we have a few interaction points such as the Metaverse Portals room where users can teleport to other Worlds and the Lounge area where users can click on Orbit (the rabbit mascot) to submit an enquiry.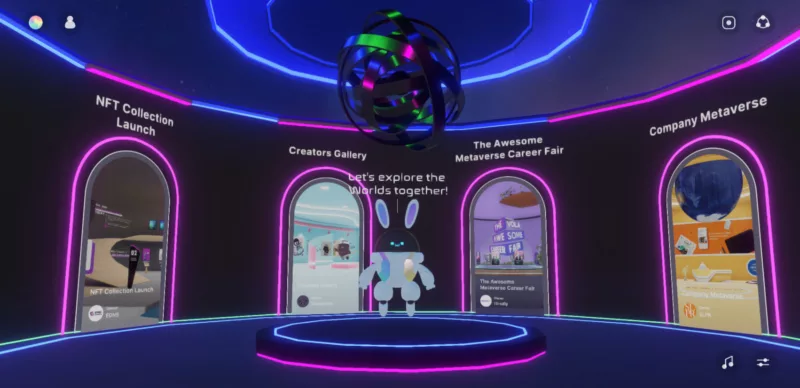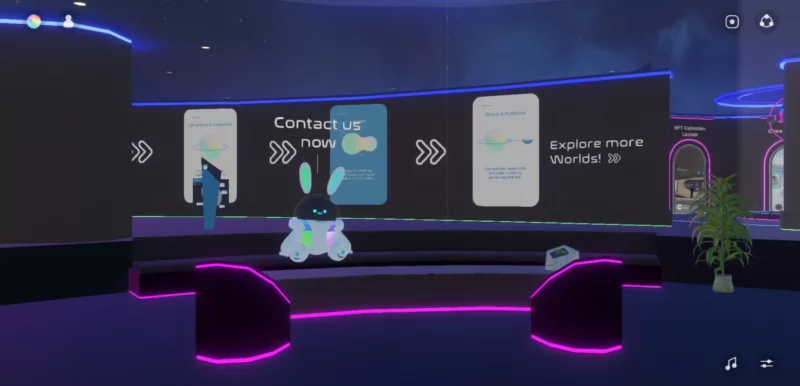 By showcasing your whole brand story as Mitoworld did in their metaverse, it helps your brand to stand out from others. Essentially, the metaverse can help improve brand experience. Interesting content and the integration of touchpoints will encourage user engagement hence they will have a longer lasting impression of your brand.
If you are interested to find out how the metaverse can elevate your brand experience, feel free to reach out to our team at jun@virtualtechfrontier.com.
Written by Gabriella
Follow our socials today to keep up with Mitoworld updates!