Surely you have seen people talking about the metaverse recently.
"THE METAVERSE IS DEAD!" "RIP METAVERSE" "META KILLED OFF THE METAVERSE HYPE"
Well, newsflash, ITS NOT DEAD! Mainstream media exaggerated on the topic just because of a certain tech giant failing on their venture and we are here to reassure you that the metaverse is THRIVING.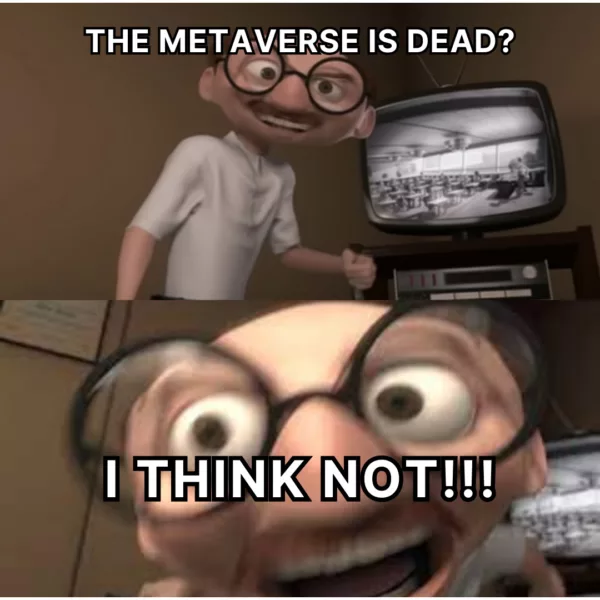 Here's why:
Far from what was mentioned in the article by Insider, Meta (formerly known as Facebook) did NOT give birth to the term Metaverse. Broadly speaking, the metaverse refers to a virtual world or space that is created by the convergence of physical and virtual reality, allowing for immersive and interactive experiences.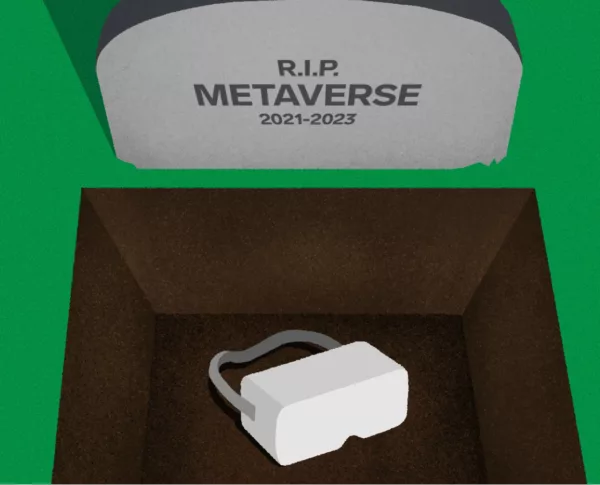 The metaverse has always been around with games like Minecraft, Roblox, Sandbox, Fortnite and more, long before Facebook even changed its name to Meta. Nowadays, there are a lot of companies and brands that are investing into metaverses as they are looking for newer ways to engage audiences and diversify their revenue streams.
So why has Meta so badly affected the sentiments on the metaverse?
When Facebook changed its name to Meta and put out a grand announcement on their venture into the metaverse, everyone and their mothers were raving about it and suddenly it became a sensation. The research and development of the tech giant's metaverse vision was parked under Meta Reality Labs where they would focus on immersive technologies such as VR headsets, metaverse avatars, and other XR innovations.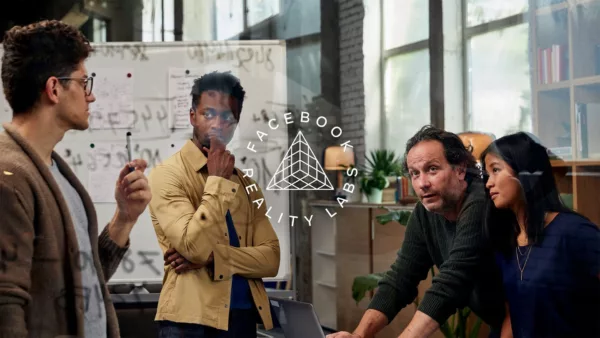 However, a series of unfortunate events happened starting with Reality Labs accumulating nearly $24 billion in losses followed by Meta laying off 13% of its staff or more than 11,000 employees. With that, came the public criticisms and the shrinking hope of Mark Zuckerberg's vision of the metaverse.
Accessibility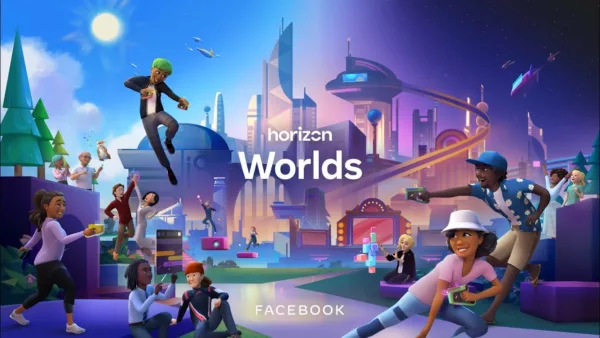 Meta's metaverse platform, Meta Horizon Worlds, is not accessible to everyone as its region specific. It's only available in Canada, France, Iceland, Ireland, Spain, UK and USA. Not only that, you would have to own a pair of VR headset specifically either Meta Quest Pro, Meta Quest 2 or Meta-made Oculus Rift S VR headset, to be able to access Meta Horizon Worlds — Meta's metaverse platform. This causes a limitation where user growth turned stagnant and is decreasing over time.
Affordability
There are a lot of VR headsets in the market with various prices. However, for Meta Horizon Worlds, it requires specific types of VR headsets namely Meta Quest Pro, Meta Quest 2 or Oculus Rift S. The aforementioned VR headsets comes with a hefty price tag with the lowest range priced at $387.99 USD and the highest at $999.99 USD.
Meta Quest 2 $387.99 USD on Amazon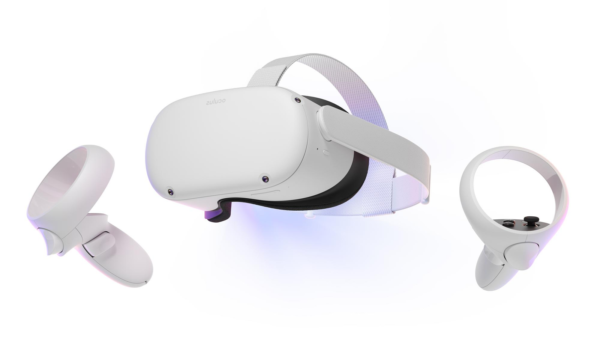 Oculus Rift S $339.99 on Amazon

Meta Quest Pro $999.99 USD on Meta Store

This creates a high barrier of entry for people who are looking to experience a metaverse which in turn creates a preconceive notion that you would NEED a VR headset to enter any metaverse (WHICH IS UNTRUE!).
The Experience
Horizon Worlds is already suffering from the lack of users as many find their experience in the metaverse platform less favourable after trying it out and there were criticisms on the overall graphic quality when it was announced as billions of dollars were invested, people expected higher quality.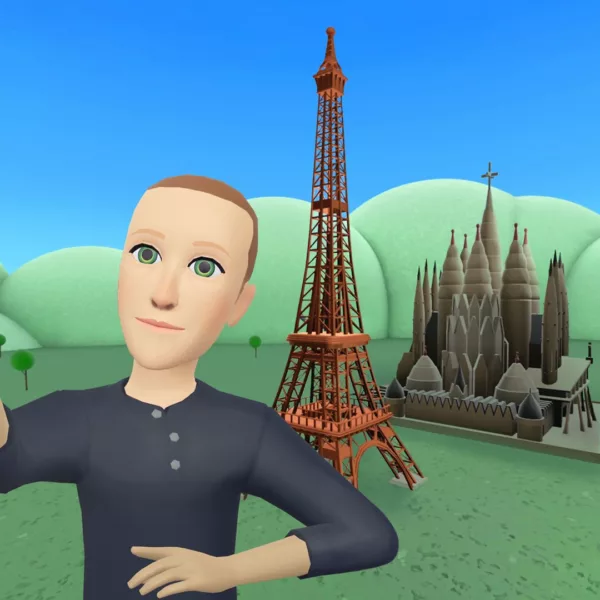 To make matters worse, Meta recently announced that they would no longer let creators use its Horizon Worlds social VR playscape to make dedicated events causing an uproar amongst VR creators. In conjunction with the creators announcement, Meta is also lowering the age restriction to allow younger audiences onto the platform which raises security concerns for children safety on the internet.
Being a tech giant means one would have a certain level of influence in the industry. With Meta's recorded losses on their metaverse venture so far, it created a negative wave striking fear in potential users. On top of that, the lack of business use cases is also a contributing factor to brands and companies withdrawing their interest on the metaverse.
So, how should a metaverse be then?
The ultimate goal of a metaverse is to create a seamless and immersive experience that merges physical and digital reality, providing users with new ways to connect, collaborate and explore.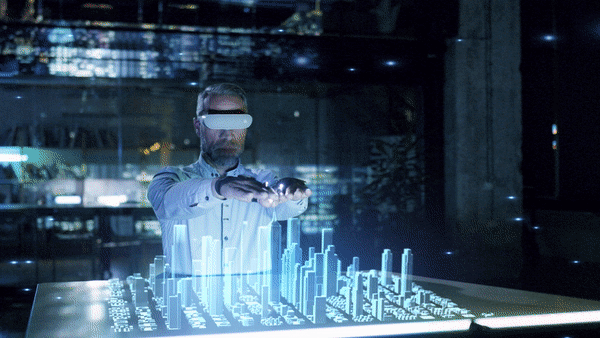 We are still far away from achieving the ultimate goal but if we were to get there, the general public has to be educated on the basics of a metaverse first before strapping them up with fancy metaverse technology. At this point, the barrier of entry to the metaverse should be lower and as people get used to the metaverse, layers of metaverse technology can be added on until we reach the coveted goal of an immersive digital world.
Where can I start off?
There are a few metaverse platforms that are more user friendly and accessible where all you need is a laptop, desktop or a compatible smart device and internet connection to use it. Here are some that you can check out paired with use cases from each platform: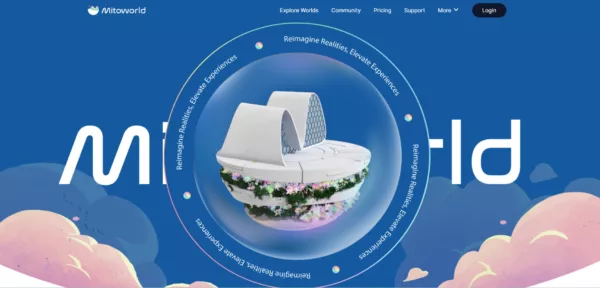 Mitoworld is a no-code metaverse SaaS platform that allows users to create a metaverse within minutes. The concept is similar to Canva and WiX where they provide templates that users are able to customise the outlook and fill up the virtual world with contents such as 3D files, videos and images. Users can opt for either a free account, a monthly subscription a premium account for added features or contacting the team if they wish to hold a special event or for creating a more customised space.
Use Case Example – Career Fair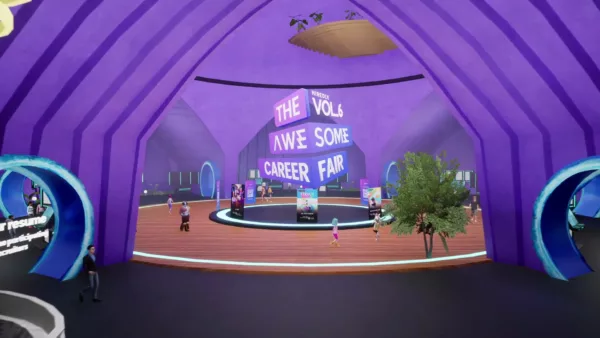 Mitoworld had a collaboration with Hiredly, a job-seeking platform, for a virtual career fair. In conjunction with Hiredly's physical career fair, the metaverse version was launched on the same day which features several more brands and companies that could not make it to the physical one. The virtual space is multiplayer enabled and users are able to drop their resumes in the metaverse, play a mini game, take a personality test, watch the livestream from the physical event, connect with Hiredly's agents and more. You can experience the fair here.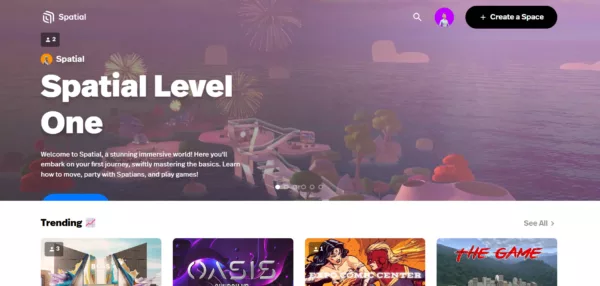 Spatial is dedicated to helping creators and brands build their own spaces in the metaverse to share culture together. They empower users through functional 3D spaces and creator tools where they can mint/sell their own NFTs in the metaverse, build communities, hold virtual events and essentially express creativity in their own way. Users can opt for either a free account, a monthly subscription a premium account for added features or contacting the team if they wish to hold a special event or for creating a more customised space.
Use Case Example – Fashion Campaign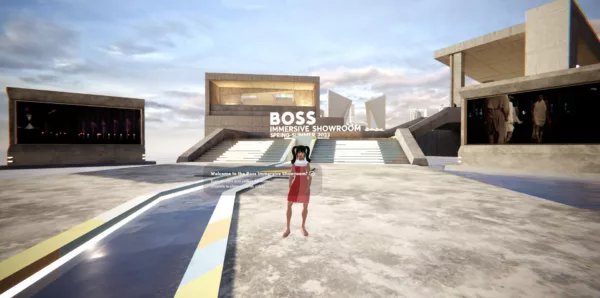 HUGO BOSS, a luxury fashion brand, held a virtual showroom in Spatial for their Spring/Summer 2023 Fashion Week campaign. The looks featured in the metaverse space includes outfits worn on the runway and are shoppable as the products linked to the relevant product pages on hugoboss.com. Users are able to do quests in the virtual space where they will be rewarded with a digital fashion item – a blue BOSS suit, which can then be worn on the game avatar platform Ready Player Me. Visit the space here.
There are many different metaverse platforms for you to try! It depends on the purpose that you want it to serve as each platforms offer different types of experiences. Don't lose faith in the metaverse! It's a long road ahead and we are in it together to build the next generation of the internet ✊
Interested to collaborate with Mitoworld? Email us at hello@mitoworld.io and let's start the discussion!
Check out the the below articles on other use cases:
→ [CASE STUDY] Mitoworld x Hiredly: The Awesome Metaverse Career Fair
→ [CASE STUDY] Cult Creative: MIRIP Metaverse Exhibition
Written by Gabriella
Follow our socials today to keep up with Mitoworld updates!