Virtualtech Frontier Secures Funding Led by Blockchain Founders Fund to Further Develop Metaverse Platform
KUALA LUMPUR, MALAYSIA, January 17th, 2023 — Virtualtech Frontier (VTF), a metaverse development company, has secured seed round funding from Blockchain Founders Fund (BFF), joining forces with seed investor 500 Global in support of VTF's journey to introduce the future of digital engagements by enabling the metaverse for everyone. The funds will be allocated towards growing the team, supporting marketing activities and further developing their platform, Mitoworld.io.
Since 2020, the company has been at the forefront of creating an interoperable and accessible metaverse; by allowing companies to leverage virtual environments to achieve business objectives. Since then, the strong momentum they have achieved in metaverse solutions has enabled them to more than triple their revenue in 2022 compared to the previous year.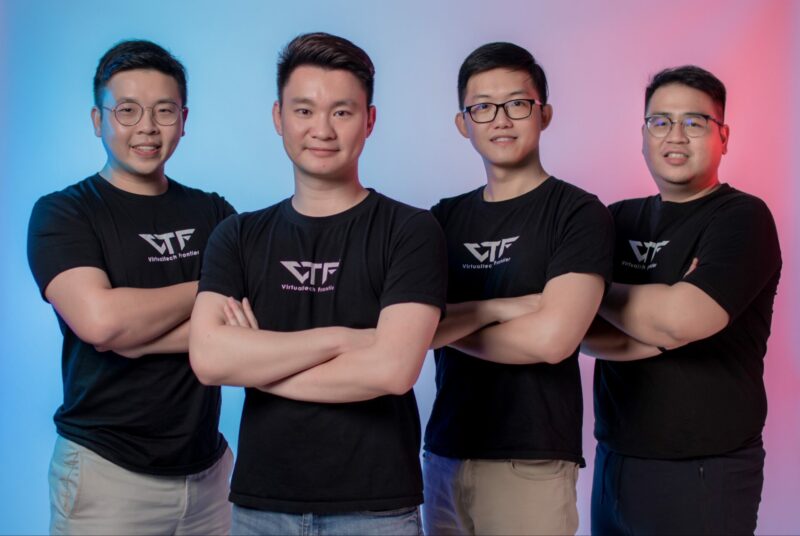 "VTF is reimagining the way that businesses interact with customers in the metaverse. We are delighted to be supporting them in this endeavour and look forward to helping them scale this solution." said Tobias Bauer, Partner at Blockchain Founders Fund.

"We are thrilled to have the support of Blockchain Founders Fund," said VTF's CEO Jason Low. "Getting invested during the bear is the greatest signal that we are on the right track. We are all about long term value creation and this funding will help us continue to push the boundaries of what is possible with Mitoworld and provide the best possible experience to everyone."

VTF believes that the metaverse has the potential to revolutionise the way that communities interact and engage with each other. The metaverse will bring new opportunities for creative output, as existing marketing solutions and platforms on the market are severely outdated. Together with the support of their investors, VTF is looking forward for companies to come together and explore exciting methods of brand expression as they transform their branding in the metaverse with Mitoworld.io
Mitoworld.io is a metaverse platform that allows communities to easily create and share their very own metaverse. With cutting-edge technology, interoperability and user-friendly interface, Mitoworld's platform is set out to become the go-to solution for brands and communities looking to engage and connect with their potential clients in the virtual world.
Visit the Mitoworld.io website to try it out for yourself, or visit social media via the links below to check out their updates.
About Virtualtech Frontier
Virtualtech Frontier is a leading Metaverse and virtual spaces development company in Asia. The team is at the forefront of creating an interoperable and accessible metaverse; enabling companies and brands to make their way into the metaverse ecosystem. Virtualtech Frontier is currently working on an Integrated Virtual World Platform (IVWP) called Mitoworld.io that focuses on simplifying the creation and connection of purpose driven metaverses. 
About Blockchain Founders Fund
Blockchain Founders Fund (BFF) is a leading early stage (seed and pre-seed) Web3 Venture Capital fund which invests in top-tier founders globally. Backers include a strategic mix of the leading firms in the crypto and traditional finance world. They invest in highly-promising startups taking a go-to-market focus and a hands-on approach to drive value. BFF helps curate strategic partnerships, hire talent, accelerate growth and ensure portfolio founders are well capitalised. The team comprises builders and operators that have scaled many of the leading Blockchain startups and are on a mission to support all-star teams shaping the Web3 industry.
Virtualtech Frontier Links